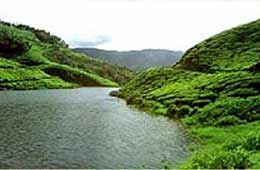 Kozikode, the third largest city in Kerala, derives its name from the Malayalam word for the crowing of a cock. Earlier known as Calicut, this place on the west coast of Arabian Sea, was ruled by local Zamorins until the Portuguese explorer Vasco da Gama landed at Kappad Beach near Kozhikode in 1498. Kozhikode in Kerala , is a sea coast town canopied with lush greenery, gren spice plantations, buildings resplendent with architectural splendor, monuments unfolding historical tales, serene beaches and lofty hills. The historical and cultural significance of this place unlike the other tourist sites has redefined tourism in Kerala. So – traditional art forms, dreamy backwaters, heritage setting and history of imperial settlements— a medley of art, beauty and heritage awaits you during your tours to Kozhikode.

Tourist Attractions in Kozikode
You must visit Beypore and Kappad which have remnants of Portuguese, British, Dutch and the Arab settlements.
Kalaripayattu, the ancient form of Kerala's martial art and fishing Harbor, Port and Boat building centre, makes Beypore famous.
Visit Kallai, an important timber trading post in Kozhikode.
You should also visit the temples and mosques like Tali Temple, Thiruvannur Temple, Azhokodi Temple, Bhairagi Madam Temple Varakkal Temple and Bilathikulam Temple famous for their sculptures and inscriptions .
The art gallery and museum at East hill is also worth watching
Backwaters of Kozhikode , will lead you to explore the serene locales of rustic Kerala thriving along spice plantations. So just cruise along Elathur and Canolly canals or Kallari River. Don't forget to dolphins at the Dolphin's Point.
Nature-lovers should visit Kadalundi bird sanctuary
Kozhikode beach offers a paradisiacal location for sunset viewers and the ancient lighthouse and two piers running through the sea compliments the setting with the Marine water aquarium
How to Reach Kozikode
• Karipur airport is just 23 kilometers from Kozhikode. You will get regular flights from Mumbai, Chennai, Bangalore and the Middle East to this airport.
• You can reach Kozhikode from any major cities by rail
• You can also drive down to Kozhikode by road along the National Highways
IndiaProfile.com leads you to the tours in Kerala. IndiaProfile.com also offers you online booking for Tours to Kozikode . To book the tour or for more information, please fill up the form below.