About Anakkayam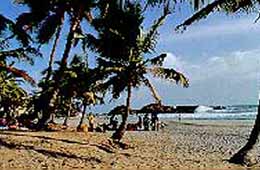 Anakkayam is an ideal instance of nature at its pristine best. The word Anakkayam means Elephant Pit. The story goes that a herd of elephants used to frequent the lake in Anakkayam. Unfortunately the herd was drowned in the lake while quenching their thirst.
A Tour to Anakkayam will give you the splendid opportunity of staying in close proximity to nature. The scenic beauty of the place is surely going to mesmerize you. If you are a tired city soul then there can be no better place for you to take a break. It will give you respite from the din and bustle and embrace you within its serene fold.
Tourist Attractions in Tour to Anakkayam
On your Tour to Anakkayam, you will get to see a tranquil lake and dense mysterious forests. There are plenty of rocks with distinct outlines precisely cut along the edges. The view of the vast lucid stretch is sure to have a very soothing effect on your minds. If you are the more adventurous kind then explore the forests. The best part about Anakkayam is that it has not been subject to the vagaries of human civilization. It would certainly be no exaggeration to say that the scenery of Anakkayam is breathtakingly beautiful.
How to reach Anakkayam
Anakkayam is located in the Ernakulam district. It is well connected by road to the different important centers of Kerala. Chalakudi is merely 20 km away and it falls on the Sholayar- Peringalkuthu route.
Indiaprofile provides detailed information on Tour to Anakkayam in Kerala and offers online booking for Tour to Anakkayam in Kerala. To book a hotel or a tour package or for more information please enter your queries in the form below