About Ranipuram: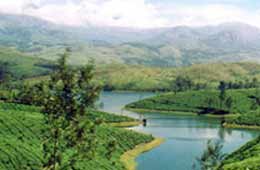 A beautiful and enchanting mountain terrain that is located about 750 meters above the sea level in The Kasargod district, 85 kilometers away from the town is Ranipuram. What makes it famous are the trekking trails through the lush evergreen forests and grasslands of the area. Earlier called Madathumala, It was renamed as Ranipuram by the local settlers, after the 'Virgin Mother'. The verdant virgin greens of Ranipuram, an ideal place for nature lovers and bird watchers, merge with the forests of Karnataka. There are many trekkers who prefer to venture on a tour to Ranipuram, which might become an important hill station in Kerala as well as a significant eco tourism destination in the years to come.

Tourist Attractions in Tour to Tour to Ranipuram

There are a number of tourist attractions in Ranipuram that makes this hill terrain in Kerala a significant tourist destination, still unexplored to a great extent. These are


The natural beauty of the place and the enchanting view from the hill top
The lush evergreen forests of Ranipuram
A large variety of birds such as the Black eagle and the crested serpent eagle
Visit by elephants

Accommodation in Tour to Ranipuram

There are Tourist cottages on the hill top, provided by the Kerala Tourism Development Corporation (KTDC) that provides comfortable accommodations for those on tour to Ranipuram.

How to reach Ranipuram

Mangalore is about 50 kilometers from Kasargod and the Karipur International Airport is around 200 kilometers from Kasargod. Kasargod is also the nearest railway station that falls on the Kozhikode-Mangalore-Mumbai route , about 85 km from Ranipuram.



Indiaprofile offers information and online bookings for Tour to Ranipuram. For further information or to book a tour, please fill up the form below.