About Tour to Wellington Island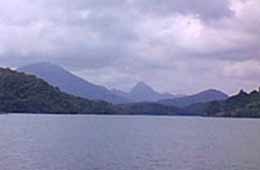 A man made island created from scouring the earth while making the Kochi Port is the Wellington Island. Named after the British Viceroy, Lord Welleseley, this place is an enchanting place to visit. There are a number of hotels as well as government offices that are functioning here. Wellington Island is one of the major tourist attractions in Cochin.

Tourist Attractions in Tour to Wellington Island

A few of the tourist attractions here in Wellington Island are
The harbor
Harbour Railway Terminus


Accommodation in Tour to Wellington Island

One accommodation in Wellington Island is the Taj Malabar Hotel. Other than that, visitors on tour to the Wellington Island can stay at any of the numerous hotels in Kochi.

How to reach Wellington Island

The nearest airport and railway station is Kochi.




Indiaprofile offers information and online bookings for Tour to Tour to Wellington Island. For further information or to book a tour, please fill up the form below.