About Tour to Kadalundi: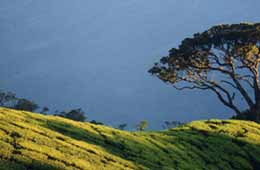 Tour to Kadulundi will take you to a place which is 19 km from Kozhikode and the home to hundreds of different species of birds. This is the Kadalundi Bird Sanctuary that stretches across a group of small islands over an area of 3 km, in beautiful and picturesque lands bound by hillocks. Kadalundi is the name of the river whose estuary is a heaven for all kinds of migratory birds who flock here in winter. The best time for visiting the Kadalundi Bird Sanctuary is from December to April, in the early morning hours. The local name of this place is Kadalundi Nagaram.

Tourist Attractions in Tour to Kadalundi

The Tourist attractions in tour to Kadulundi is the Kadulundi Bird sanctuary.It has a wide variety of birds and over 60 species of migratory birds. It is also famous for a large variety of fish, Mussels and crabs. Some of the names of the migratory birds are Terns, Gulls, Herons, Seagulls, Whimbrels and others.

Accommodation in Tour to Kadalundi

Located only 19 kilometers from Kozhikode, for accommodation in Tour to Kadalundi, one can easily avail the hotels and lodges in Kozhikode.

How to reach Kadalundi

To reach Kadalundi by air, the nearest airport would be the Karipur International Airport which is about 23 km from Kozhikode., which is again 19 km from Kadalundi. By rail, the nearest railhead is also at Kozhikode.




Indiaprofile offers information and online bookings for Tour to Kadalundi. For further information or to book a tour, please fill up the form below.