About Thangasseri: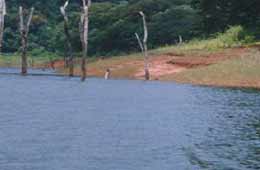 Thangasseri is a beautiful and picture perfect village beside the sea which has a 3 km long beach running alongside the village. This was at a time the most favored settlement of the Portuguese, the Dutch and the English. If you are on a tour to Thangasseri, you will also see an imposing lighthouse that stands on the beach since 1902, warning the seamen of the dangers from seemingly deceitful reefs of Thangasseri.

Tourist Attractions in Tour to Thangasseri

Thangasseri has a number of tourist attractions. These are


The ruins of the Portuguese and Dutch Forts
!8th century Churches
A three kilometer long stretch of Beach
A 144 feet tall lighthouse , almost a century old

Accommodation in Tour to Thangasseri

Accommodation in Tour to Thangasseri can be ideally arranged in Kollam, the enarest town to this beautiful seaside village. There are a number of hotels and lodges in Kollam.

How to reach Thangasseri

The nearest railway station is Kollam which is about 5 km away. To reach Thangasseri by air, the closest airport is Thiruvananthapuram International Airport which is about 71 km south of the town of Kollam.



Indiaprofile offers information and online bookings for Tour to Thangasseri. For further information or to book a tour, please fill up the form below.