About Nelliyampathy :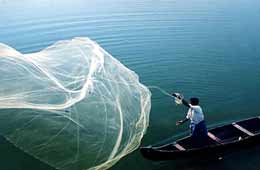 About 50 kilometers from Palakkad, Nelliyampathy is located on a hill in the Western Ghats. This beautiful hill station is set in the midst of coffee, tea, cardamom and orange plantations.

Accommodation

Hotels and lodges of different kinds are available here. The hotels offer good accommodation facilities and essential amenities.

Tourist Attractions

Some of the major tourist attractions of Nelliyampathy are


Seethakunda, a beautiful waterfall which drops a height of 100 meters
Padagiri, the highest peak, about 1572 meters high
Jungles of Sahya Ranges
Pothundi Reservoir
How to reach

The nearest airport is at Coimbatore which is about 55 kilometers away. The nearest railway station is in Palakkad from where trains connecting to other cities of south India are available. Bus services are available from Palakkad which is about 2 hours drive from Nelliyampathy.


IndiaProfile.com offers online booking of Tour to Nelliyampathy. To book a hotel or a tour package or for more information, please enter your query in the form below.