About Tour to Chennamangalam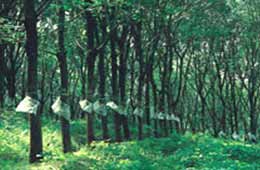 Tour to Kerala takes you to Chennamangalam, a place about 42 km away from the main town of Ernakulam. This place is well known for the Jewish Synagogue that co exists here with the mosque, temple and the church, a symbol of religious lenience of the place. Chennamangalam is also a beautiful place where three rivers flow along with several refreshing inlets, hills and green expanses. Tour to Chennamangalam takes you through all these places and many more.
Tourist Attractions in Tour to Chennamangalam
The tourist attractions in Chennamangalam include


The Jewish Synagogue
The Paliam palace, once the residence of the Maharajahs of Kochi
The hills at Kottayi Kovilakom
Remains of Vypeenkotta Seminary
Jesuit Church
16th century mosque
Hindu Temple overlooking River Periyar How to reach Chennamangalam

The nearest railway station to Chennamangalam is Ernakulam at a distance of 42 km. To reach Chennamangalam by air, the nearest airport is the Cochin International Airport, 20 km north from Ernakulam.


Indiaprofile offers information and online bookings for Tour to Chennamangalam. For further information or to book a tour, please fill up the form below.