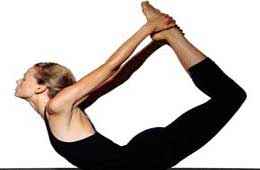 Meditation and Yoga are synonymous with India and the attainment of spirituality. If you want a truly blissful and spiritual experience then come for a Yoga and Meditation tour that will go far beyond a holiday or vacation you have experienced so far. The yoga and meditation tours, one of the theme travel tours in India, allow you to combine travel with the peaceful spiritual experiences.
Yoga was propounded by the ancient Indian sage Patanjali and is derived from the Sanskrit word 'Yog' which means 'union,' presumably union with the divine being or God. It is a secular and scientific methodology to experience the integration of the mind-body-spirit. Some of the most often practiced types of Yoga are: Karma Yoga, Jnana Yoga, Bhakti Yoga, Hatha Yoga, Tantric Yoga, Kundalini Yoga, Raja Yoga.
The yoga and meditation tour in India aims at offering an acquaintance to the tourists about the yoga centres in India and the teachings and training of Yoga at these centres like Madras (Chennai), Rishikesh, Kerala, and Bihar. Yoga tour at the Yoga centres in India detoxifies the body through purification of bowel, enemas, cleansing of the nasal passage and eyes.
Meditation covered in the yoga and meditation tour, is one of the most important components of Yoga; a mind-body therapy involving a series of exercises.