Many people suffering from diverse diseases and chronic problems often resort to alternative therapies when all else fails. There are many alternative therapies in India that have been practiced for a long time. It would not be wrong to say that India has bee in fact the breeding ground for many of the world's most widely reckoned alternative therapies. These therapies work around the belief in the healing power of nature and ancient physiological wisdom.
Naturopathy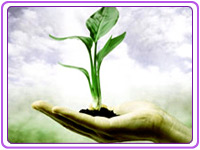 As the name suggests, naturopathy has much to do with nature and its elements such as sunlight, air, water, herbs, etc. This is supplemented with a suitable diet. As with a lot of other therapies, achieving harmony and balance in the patient's mental, emotional, and physical condition is also given importance. Its practitioners have a belief in the ability of the body to heal itself which they feel is inborn in all of us. Naturopathy in India revolves around a strictly vegetarian diet and also features Yoga to attain an effective balance between mind, body and soul.

Ayurveda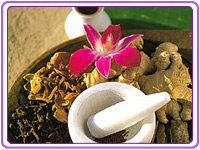 This is the oldest healing science in India and is much looked up to by the rest of the world. Ayurveda is mostly confused with a beauty therapy that helps one look and feel great. But Ayurveda can solve myriad problems like chronic aches and pains, obesity, asthma, skin disorders and infections like herpes, leucoderma, eczema, and diabetes, to name a few. Ayurveda centers can be found in most parts of India. However, Ayurveda in Kerala is at its full bloom as Ayurveda resorts, centers and healing facilities are strewn all over this Indian state. Many of the best Ayurveda practitioners are also based here. Some of the Ayurveda resorts in Kerala that are worth checking out include Thanneermukkom Ayurvedic Lake Resort, Somatheeram Ayurvedic Beach Resort and Dr. Franklin Ayurveda Resort, to name a few.
Aromatherapy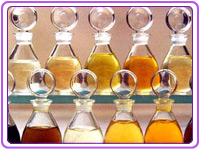 The principle of Aromatherapy rests on the mood enhancing qualities and healing properties of the fragrance of volatile plant oils, essential oils, carrier oils and the like. Although the therapy is not unique to India alone, it is widely practiced here. This therapy is also confused with beauty regimes. However it can heal a lot of things. So what can Aromatherapy do for you? It can reverse hair fall, palpitations, circulation problems, arthritis, stress, sinus problems, Low Blood Pressure, Muscle Aches, Bronchitis, Eczema, and much more.
Yoga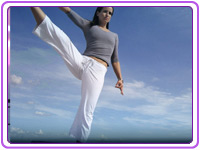 The world swears by yoga. And why not? This science effectively combines body, mind and soul to achieve balance and harmony in order to lead a fulfilling life. Yoga cures an individual of a lot of illnesses. One has to practice the postures, breathing techniques, and dietary regulations and incorporate yoga in their lives to attain the benefits. So in a way Yoga is more of a way of life than a therapy in itself. Yoga can be effectively used to cure hypertension, obesity, constipation, indigestion, congestion, chronic back ache, muscle weakness, spondylitis, and heart disease, among others.

Other alternative therapies in India are Homeopathy, Netra Dhara, Talam, Mud Therapy, Magnet Therapy, Reiki, Acupressure, and more. There is no dearth of practitioners for each of these therapies in India. As a nation, India truly believes in alternative therapies and their spiritual and physical benefits. You can also benefit from this ancient wisdom and knowledge of alternate sciences and heal yourself.

Want to know more? Send us a Query and we'll be happy to reply promptly.