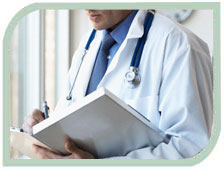 India is the cradle of some of the most skilled doctors on the planet. Given India's cost effective treatments and expertise in modern medicine and alternative therapies, it is no wonder that medical tourism in India is picking up at a great pace. From Ayurveda and Yoga to the latest and most advanced treatments, India has it all covered… at a fraction of the cost!

India is home to several world class hospitals like the Indraprastha Apollo Hospitals that boast of state of the art equipment and facilities to diagnose and treat a variety of diseases and disorders. What's more, a lot of their hospitals are conveniently located at major tourist cities of India like Goa, New Delhi, Bangalore, Chennai, Hyderabad, and more. People from all over the world are flocking to the land of the Taj Mahal, not only to explore tourist delights, but also to seek a relief from serious and chronic ailments. In such a scenario, it is a good idea to get to know the hands that heal you…

India Profile presents profiles of few of the doctors you may come in contact with when you book a medical tourism package with Indian Holiday, the parent company of India Profile.

To view more Doctor Profiles or know more about Medical Tourism in India, keep browsing IndiaProfile.com
India Profile offers Medical Tourism in India, in association with Indraprastha Apollo Hospitals. For more information.