You deserve to de-stress and pamper yourself. This is a step required not only to look good, but also to feel great. In todayís hectic lives, it is very important to relax and soothe yourself. This is why a spa break is a very good idea. Choosing the right destination for your annual spa break is very important. An ideal place would be close to nature or a tropical paradise. Hill towns and valleys are also a good option. Some such spa retreats for wellness tours in India are:
Ananda in the Himalayas, Rishikesh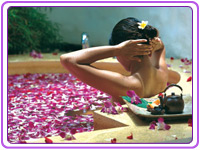 The location of this spa and wellness resort is fabulous. One can avail of a number of wellness therapies here such as Aromatherapy, Ayurveda, Yoga, Hydrotherapy and Color Therapy. It is one of the most revered spa resort and wellness centers in the nation. So much so that it is nearly impossible to get in here during the tourist season. But thatís what we are here for.
Kumarakom Lake Resort, Kerala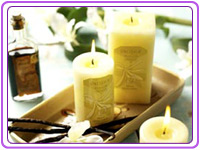 Kerala is a verdant land with mangroves, beautiful backwaters and brilliant beaches. Kumarakom is a famous backwater destination in Kerala and is a perfect place to unwind and experience the magic of Ayurveda at the Kumarakom Lake Resort. There are many recreation facilities to enjoy here that include Ayurvedic massage center, and gymnasium.
Oberoi Wildflower Hall, Shimla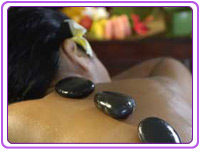 Perched proudly on the hills, the Oberoi Wildflower Hall is located in Mashobra in Shimla. It is one of the finest spa resorts in India and has won many awards for its unmatched services. Children below 12 are not allowed here to promote the spa feel and relaxation of the guests. For those with kids below 12, the Oberoi Cecil in Shimla is also a good option with an equally good spa.




Park Hyatt Resort and Spa, Goa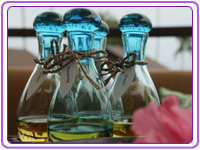 This spa resort is a favorite with many celebrities as well. They have a varied spa therapy package platter to choose from. The resortís location in Goa also enhances the effect and itís tropical paradise setting goes a long way in soothing the soul. It therefore makes for a perfect spa break destination with treatments like stress management program and anti aging solutions.








Want to know more? Send us a Query and weíll be happy to reply promptly.