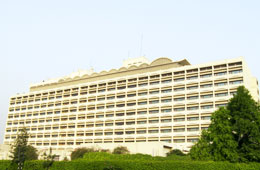 Oberoi hotel chains have contributed a lot in uplifting the face of hotel industry in India. Having as many as 9 hotels spread across India, the Oberoi groups are well known name in the hotel industry. The world class facilities offered in terms of accommodation, dining and other facilities make the hotels under this hotel chain one of the most comfortable for the guests. There are a number of hotels located in different parts of India. A brief of those Oberoi hotels in India are as follows:

The Oberoi New Delhi

The hotel has 300 rooms and has a lot of facilities like illuminated swimming pool to add a lot of comfort and luxury. The dining facility of the hotel is also great with a number of Italian dishes served by the restaurant of the hotel.

Windflower Hotel, Shimla

The Windflower Hotel, Shimla is one of the best hotels under the Hyatt hotel chains. The hotel has 81 tastefully decorated rooms equipped with a number of modern facilities. The dining facilities of the room are also great. It serves a variety of dishes like Continental, Indian and Asian dishes.

Amar Vilas Hotel Agra

The 5 star luxury resort is also a great experience for the tourists. Decorated with features like Mughal gardens, terraced lawns the hotel boasts an excellent look. The variety in the accommodation hotel includes Luxury Suites, Deluxe Rooms, Executive Suites, Kohinoor Suite and Superior Deluxe Rooms.

Oberoi Maidens New Delhi

Equipped with various world class facilities and a well decorated accommodation facility, the particular hotel is great experience for the guests. The dining facilities of the hotel are also excellent.