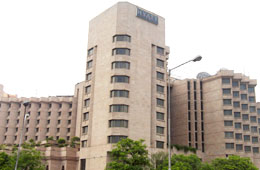 Hyatt Hotel chains are currently a renowned name in the global hotel industry. Offering a world class service that has the signature quality of Hyatt group, staying in any of the hotels of the Hyatt group is truly a delight for the guests. The presence of a number of facilities in these hotels makes it a further pleasant stay for the guests in the hotel. In the last few years, Hyatt group has increased its presence in different parts of India. The particular move has not only benefited the particular hotel group but has also benefited a large number of people as well. There are a number of Hyatt hotels in different parts of India. A brief overview of these hotels is as follows:

Grand Hyatt Goa

Built on an area of 28 acres, the Grand Hyatt Goa is a great hotel in Goa. Boasting 17th century Indo-Portuguese architecture, the hotel is great addition to the hotel industry of Goa. The hotel has as many as 314 rooms with variety like suites and grand rooms. The private terraces and the balconies of the rooms make it further pleasant for guests. The hotel also offers a number of other facilities to provide a comfortable accommodation for the tourists.

Park Hyatt Goa Resort and Spa

Built on 45 acres of lush beachfront gardens, the resort is located in an advantageous location just 15 minutes away from the airport. Apart from splendid accommodation facilities, the hotel offers a great spa facility.

Hyatt Regency Kolkata

Located at a place that is only 20 minutes drive away from city center and the Kolkata International airport, the hotel offers perfect blend of luxury and comfort. It also has some great restaurants like the Guchhi and La Cucina which offers a great dining experience. You can also have a great partying experience at the Club Prana Spa.