About Tiruvarur: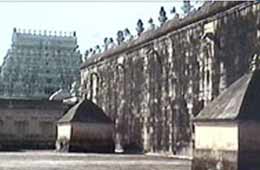 The state of Thiruvarur gained predominance under the Cholas during the 9th to the 12th centuries. But in the treaty with the British, 1799, Tiruvarur was surrendered but the English allowed a fort to be kept with low manpower. But after the death of the ruler Tiruvarur was finally annexed by the British and remained so until India gained Independence in the year 1947.

Tourist Attractions:

There are numerous Tourist Attractions at Tiruvarur and this includes the Sri Thiayagaraja Temple. An elaborate arrangement for the carnival called Azhazhi Ther is conducted every year in the month of April and this is done to commemorate the three great Carnatic musicians like Thiayagaraja Swamigal, Muthusamy Drishithar and Siyama Sastrigal.



At Mannagudi you would find the Sri Rajagopalachari Temple; here too a function per year is celebrated at March, called the Par Pughalam Panguni Tiruvizha. The other places of interest are the Sri Murugan Temple, Sri Kothandaramar Temple, Sri Saraswathi Temple, Sivan Temple at Alangudi.

There is also the Jambavanodai Dharga which is a sacred place for the Muslims. But the most important and interesting place at Tiruvarur is the splendid Bird Sanctuary which is impregnated with unique species of Birds of copious varieties.

Accommodation:

There are many Five Star Hotels, Four Star Hotels and also numerous Budget Hotels at Tiruvarur. So the accommodation is comfortable and you would be taken care of with affection and dedication.

How to Reach:

Pond cherry is the nearest airport. It is also the nearest railway station and after reaching this point you can avail the hired taxi, car or bus that you reach you to your destination.




India profile offers you the advantage of an online booking for the Tour to Tiruvarur in South India.For any queries please fill the form below.