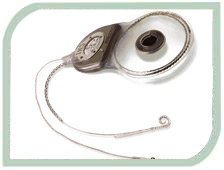 Cochlear Implant Surgery involves implantation of a hearing device, popularly known as a bionic ear, in the cochlea. The Bionic Ear is a small electronic device which consists of a microphone, an electrode array, a processor and a receiver or stimulator. The microphone picks up the sounds from the environment and sends to the processor. The processor processes the sound and arranges them. These signals are sent to the receiver which converts them in electrical impulses and further transmits them to electrode array. The electrode array then sends these sound signals to the auditory nerve. The sounds thus are interpreted by brain.
For Whom
The cochlear implants are useful for those who have lost their hearing sensations later in life and cannot benefit from hearing aids. It can also be of immense aid to young children who are deaf. This implant helps them cope and also learn day to day speech and understanding of language. Some children with congenital hearing disorders may also need cochlear implants.
Procedure
The procedure to implant cochlear device involves a small incision. The operation takes approximately 2-3 hours. The patient is discharged typically on the third day and can resume their work normally within a week. However, the rehabilitation and follow-up is a time-taking regime that must not be ignored. It involves a lot of learning and relearning with an orientation towards the new hearing aid. Since, hearing through cochlear implant is quite different from normal hearing, it requires the help of an audiologist and hearing therapists. They can help the patient make full use of the implant.
Post-Surgery Follow-Up
Activation of device takes place 3-4 weeks post-surgery which allows enough time to heal the incision. The implant is programmed or mapped on a regular basis to fine-tune the processor. In the postoperative rehabilitation program, emphasis is laid on making the patient listen and speak normally rather than by lip reading or visual cues. With the passage of time, the patient is able to use the implant to the optimum and enjoy sounds around the ambience, hold conversations and listen to music as well.
Cost of Cochlear Implant
Implant
Unilateral (3 Days Package)
Bilateral (5 Days Package)
Single Room (USD)
Double Room (USD)
Single Room (USD)
Double Room (USD)
Hi Res 90 K Boinics Ear Hi Focus 1j
29,800
29,000
58,900
56,400
Hi Res 90 K Boinics Ear Hi Focus with Auria speech processor
20116
19,200
38,700
37,100
Nucleus Freedom Contour Advanced
31,750
30,800
61,950
60,350
Notes:

The above packages are inclusive of Post Op switch on of implant and Re-Hab for upto 4 weeks
If the patient desires to stay in the city for complete rehab, he'll be charged additionally @ usd 120. 5000 per 4 weeks upto the maximum of Usd 240 for 8 weeks
Post op stay in city/hospital over mentioned no. of days (3 or 5) is additional
SPECIALITIES /PROCEDURES
Hospital Stay
Single Room
(In US $)
Twin Sharing
(In US $)

ENT

1) Stapedectomy
2 Days
3000
2300
Note:
Prices are subject to change or withdrawal without notice.
These are indicative prices only and may vary depending on the conditon of the patient, at the time of admission.
Apollo will provide final estimates at the time of patient's admission.
Single room is well furnished with Bed, Sofa-cum-Bed for Companion, Cupboard, Medicine Drawer, TV, Telephone and Wi-fi facility for Internet access. Mobile phones are available on request.
Stay and food for one Companion with patient in a Single Room is included in the above packages.
Services like Mobile, Laundry etc. will be charged extra.
Post-stay outside the Hospital is at the personal expense of the patient and is not included in the above prices.
1 US $ = INR 45
India Profile in association with Indraprastha Apollo Hospitals brings you the latest info about medical techniques and offers medical tours. For more info on medical tourism in India, please send us a query.