Rajasthan, a state that is popular for its majestic forts and palaces is also well known to global travelers for its lip smacking spicy dishes. The 5 star restaurants in Rajasthan have splendid décor, reflects the age-old hospitality and have a wide choice of menu. Restaurants in Jaipur, Udaipur, Jodhpur, Bikaner and Jaisalmer enjoy strategic location and specialize in Rajasthani, Continental, Chinese and Italian food. India Profile offers information on the top and best restaurants in Rajasthan.
Risala
Location : Umaid Bhawan Palace Hotel, Jodhpur
Specialty : Indian and Continental
Opening Hours : 1pm-3pm (lunch), 7:30pm-11pm (dinner)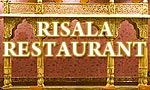 Umaid Bhawan Palace in Jodhpur is one of the world's largest royal residence that has 347 rooms. It is partly owned by the Taj Hotel Resorts and Palaces group. Risala is one of the specialty restaurants situated at its premises. Offering you a fine dining experience, Risala overlooks the Mehrangarh Fort. Serving a range of Indian and Continental delicacies, Risala also has around 210 wines listed in its menu.
---
Jal Mahal
Location : Hotel Trident, Jaipur
Specialty : Indian and Continental
Opening Hours : 6am-11pm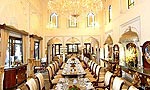 The Jal Mahal Palace restaurant is located within Hotel Trident in Jaipur. This 5 star restaurant is well known to experiment with traditional Indian recipes, authentic Rajasthani food and also Continental cuisines. Guests enjoy a relaxing atmosphere amidst a cool garden breeze and the swimming pool. There is a la carte and buffet menu for breakfast, lunch and dinner.
---
Jharokha
Location : Hotel Lake Palace, Udaipur
Specialty : Asian and Mediterranean cuisine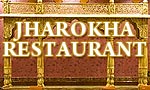 Dine at Jharokha restaurant of Hotel Lake Palace that is popular for its ambience, hospitality and world class Mediterranean cuisine. Overlooking the serene Lake Pichola, this restaurant has the ideal set up for a candle light dinner. The signature breakfast menu here includes egg benedict along with French Press coffee. Main course meals have garlic and olive oil used liberally. You can also order for grilled meat.
---
Gallops
Location : Bikaner
Specialty : Indian and Chinese
Opening Hours : Round the clock service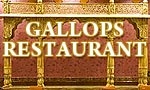 An air conditioned café with large camel leather sofas in the lounge area. You can get both vegetarian and non-vegetarian meals at this restaurant while tandoori dishes are its specialty. There is also a coffee bar in the corner of the restaurant. The best thing about this restaurant is that it overlooks the Junagarh Fort. An expresso coffee is a must have after dinner.
---
Sheesh Mahal
Location : The Leela Palace, Udaipur
Specialty : Indian cuisine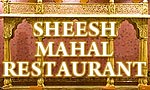 Dine beneath the star lit sky at the Sheesh Mahal restaurant in Leela Palace, Udaipur. Enjoy the soft breeze of Lake Pichola and relish a variety of Indian regional dishes. The romantic ambience and the exotic food- just out of the royal kitchen, make dining an extraordinary experience here. Evenings have glittering candles that give a dimly lit look to this terrace restaurant. The Rajasthani meals add to the splendor of this restaurant in Rajasthan.
---
Surya Mahal
Location : The Oberoi Udaivilas, Udaipur
Specialty : Thai cuisine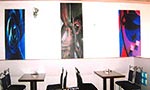 Operated by Oberoi Resorts and Hotels, Oberoi Udaivilas is a 5 star business hotel in Udaipur city. Surya Mahal is one of its specialty restaurants that serve western, Mediterranean and especially Thai food.
---
Trio
Location : Jaisalmer
Specialty : Indian and Continental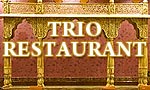 Trio is the ultimate place for all barbeque and tandoori lovers. This restaurant in Jaisalmer offers clear views of the Golden Fort. With a casual setting, classical music playing in the background and a variety of vegetarian and non-vegetarian options, Trio makes a good food outlet in the desert city.
---