Punjabi cuisine is known for its liberal usage of butter, cream and ghee. Tandoori is one of Punjab's non-vegetarian specialties that is preferred by food lovers and tourists from different parts of the world. Vegetarians can choose from a wide variety of dishes such as paneer curry, kofta, pakoras, mah ki dal and saag. Traditional dishes served at Punjab restaurants comprise butter chicken, chicken curry with tomatoes and kebabs with lassi and roh di kheer as popular desserts. India Profile offers you information on best restaurants in Punjab and the various places to dine in different cities.
Kesar da Dhaba
Location : Amritsar
Specialty : Punjabi cuisine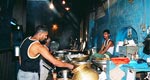 A popular restaurant among north Indians, Kesar ka Dhaba is one of the best places to eat if you are visiting Amritsar. Not far from the railway station, this restaurant serves plain tandoori, kebabs, parathas with dahi and pickle, and vegetarian dishes such as paneer masala, rongi, rajma and choley curry. For evening snacks, you can order for pakoras, lassi, malpua and jalebi. Kadhi pakora (curry pakoras) meals are also available here. Deep fried dishes such as tava grill, puri and bhatura are also its specialty.
---
Crystal Restaurant
Location : Amritsar
Specialty : Punjabi Traditional cuisine
It is one of the premier restaurants to dine while in Amritsar. There is a lip smacking menu served to guests that include Chinese, Continental and Italian besides Punjabi cuisine. The most recommended dish by travelers here is tandoori fish and malai tikka. Among the western dishes, lasagne is a favorite amongst the visitors. As for starters, you can order for sweet corn soup and vegetarians can vouch for paneer dishes.
---
The Great Kebab Factory
Location : Radisson Hotel, Jalandhar
Specialty : North West Frontier cuisine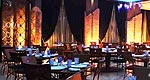 With a great selection of kebab dishes, the Great Kebab Factory is one of the best places in Jalandhar city to taste kebabs and grills. It is situated within Radisson, a five star hotel in Jalandhar. This restaurant also features a contemporary and spacious setting ,drawing both vegetarian and non-vegetarian food lovers.
---
Kobe Sizzlers
Location : Ranjit Avenue, Amritsar
Specialty : American and Indian cuisine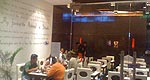 Pamper your taste buds with an amazing range of delectable sizzlers from the Asian subcontinent. It is an ideal place to enjoy family dinner. With excellent service and yummy food, Kobe Sizzlers is popular among people looking for Indian and American dishes. You can order for pizza, brownie, cakes and drinks as well besides Mughlai preparations.
---
Astoria Food Pavilion
Location : Amritsar
Specialty : Punjabi and Chinese cuisine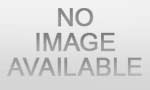 A multi-cuisine restaurant featuring lovely ambience and extraordinary service, Astoria Food Pavilion is among the best restaurants in Punjab. Chicken patiala, fish curry, spinach cannelloni and vegetable biryani are its signature dishes. Weekends are especially crowded here.
---
Ambrosia
Location : The Grand Lilly Resort, Jalandhar
Specialty : Indian, Chinese and Continental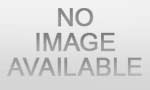 Ambrosia is a fine dining venue at Grand Lilly Resort that features a great ambience and memorable hospitality along with lip smacking dishes. Savor the Punjabi flavor as dishes are cooked by using a variety of herbs and spices.
---
Chawlas Heaven Fine Dine
Location : Patiala
Specialty : City Centre
Opening Hours: 11am - 11pm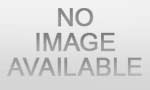 A thoroughly air conditioned restaurant, Chawalas Heaven Fine Dine serves Indian food. Fast food is also its specialty. Get authentic Punjabi food and other regional dishes. You can visit for lunch and dinner. Its location in the city centre makes it one of the popular places to dine.
---
Basant
Location : Ludhiana
Specialty : Indian, Chinese, fast food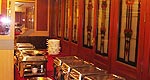 The Basant Group in Ludhiana has two prominent food joints in the city - Basant Food Plaza and Basant Bakers. The bakery specializes in all kinds of snacks, beverages, pastries and biscuits. The food plaza serves multi-cuisine food, mostly Chinese and Indian.
---