Traditional Bengal cuisine to Italian and Thai, the city of Kolkata offers a variety of choice for food and a fine dining experience to travelers at some of its top restaurants. India Profile offers information on location, menu and specialty dishes of the best restaurants in Kolkata.
Oh! Calcutta
Location : Forum Mall, Kolkata
Specialty : Indian and Bengal cuisine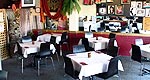 This award-winning restaurant is known to have recreated the traditional Bengali cuisine. Savor a combination of appetizers, main course meal, desserts and drinks at this restaurant situated in the Forum Mall. Dishes worth tasting here are chicken mughlai, spring rolls and keema naan for starters, while smoked bekti (bhetki) and hilsa are its signature dishes. Non-vegetarian main course includes a wide range of mutton, chicken and lamb dishes. Specialty dishes are also kebabs and Kashmir. The setting is contemporary yet retains the colonial charm.
---
Saffron
Location : Park Hotel
Specialty : Bengali cuisine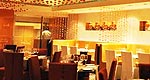 This is a stylish restaurant inside Park Hotel situated in Park Street. It is an ideal place to be if you want to taste authentic Bengali food. The menu here also includes Mumbai bekti, black olives and vilayati kebabs. Indian salmon and Kolkata bekti goes well with vegetable rice and butter rice.
---
The Marble Room
Location : Hotel The Kenilworth
Specialty : Indian cuisine
Opening Hours : 7pm-11:30 pm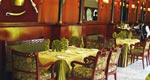 A royal ambience and delicious food make The Marble Room restaurant one of the top places to dine in Kolkata. It is a 4 star rated restaurant that serves Indian dishes and is only open for dinner. You can order for Mughali, Bengali dishes, Rajasthani food and Gujarati cuisines here. Desserts include gulabjamuns, rosogolla, raj bhog, misti doi and rasa malai.
---
Sonargaon
Location : Taj Bengal
Specialty : Indian cuisine
Opening Hours : 12:30pm-3pm (lunch), 7pm-11:45pm (dinner)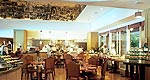 Taste the rich flavor of Indian spices at Sonargaon, the Indian specialty restaurant at Taj Bengal. This 5 star restaurant features mud walls, ethnic handicrafts and has Indian classical songs as background music. You can order for delicacies of north western India, Punjab, Gujarat and Bengal. The 'shuruwaat' or starters menu includes ganne ka ras (sugarcane juice), tulsi jeera lassi and aam porar sharbat (mango pulp). You also get tandoor kebabs. Vegetarians can savor ambi paneer tikka and dahi ke seekh kebab. Seafood specialties include prawns, lobsters and pomfret.
You also enjoy world class services and a memorable hospitality, so integral to the culture of Kolkata.
---
Guchhi
Location : Hyatt Regency, Salt Lake
Specialty : Indian cuisine
Opening Hours : 12pm-3pm (lunch) and 7pm-11:30 pm (dinner)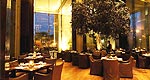 For those you want to try Tandoor, Bengali and Kadhai specialties, Guchhi should be your first choice. This restaurant is housed within Hyatt Regency and has two spacious dining rooms. The signature dishes include Tandoori Guchchi and Raan- E-Guchhi. The interiors have contemporary furnishing and include a show kitchen.
---
Peter Cat
Location : Park Street
Specialty : Kebabs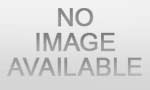 You cannot afford to miss the lip smacking chelo kebabs at Peter Cat. One of Kolkata's oldest restaurants, kebabs will make up most of your plate. You can follow it up with a biryani. Beef and lamb is also something you should try here! Do not miss visiting this iconic food outlet of Kolkata.
---
Peshawari
Location : ITC Sonar Bangla
Specialty : North West Frontier cuisine
Opening Hours: 12:30pm-2:45pm ( open for lunch), 7:30pm-11:45pm (open for dinner)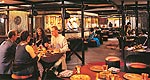 Peshawari is the in-house restaurant of 5 star ITC Sonar Bangla. As the named implies, this restaurant specializes in food from the Peshawar region of Pakistan. Delicious kebabs, Indian breads, dal bukhara, wine and beverages make an excellent menu here.
---
Baan Thai
Location : The Oberoi Hotel
Specialty : Thai food
Opening Hours: 12:30pm-3pm (lunch), 7pm-11:30pm (dinner) - only on weekends, 7am-11:30pm weekdays
You will be lead into the kitchen of master Thai chefs! Sumptuous Thai dishes, ranging from appetizers to desserts makes up the menu at Baan Thai. It is one of premier Thai restaurants in the city and a major hideout for international visitors as well. It is open only for dinner on weekdays.
---