Hotels in India » Theme Travel in India » Tea Tourism India » Tea Producing Regions in India » Tea Estates in Assam
Tea Estates in Assam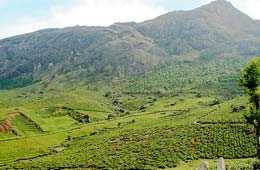 With its lofty hills, rolling plains, gushing rivers and breathtaking beauty, Assam is truly a nature lover's delight. This mesmerizing "land of blue hills" is mainly famous for two things - the one horned rhino and tea.

As one of the major tea producing regions in the world, Assam is home to numerous tea estates that produce more than 360 million kg of tea annually. Beautifully pruned tea bushes spread like green carpets cover about 2,16,200 hectares of land in Assam. Moreover, the tea estates in Assam boast of the highest per acre yield in terms of tea production.

Assam is also the birthplace of Indian tea. It was in 1823 when an enterprising Englishman named Robert Bruce discovered the tea plant growing wild in the state and the year 1839 saw the first 8 chests of Indian tea making their way to a London auction. The tea producing industry in Assam has since gone from strength to strength and is greatly contributing to the Indian economy today.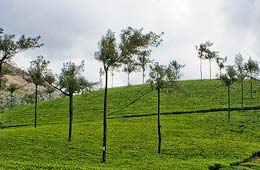 It is not surprising to note that there are more than 100 tea estates in Assam today. The cropping season starts in March and extends till around mid December. The plucking season starts in March and goes on for around two months. The tea produced at this time has a fragrant, fresh, flowery and spicy character. The second plucking season starts from June. The tea produced during this period has a full, spicy, malty character and a rich coppery red to deep brown color. It is considered to be richer than the tea produced from the first harvest.

Plucking at the tea estates in Assam is more productive from July to October, when the powerful monsoon rains from the Indian Ocean fall on the fertile ground. Some of the most prominent tea estates in Assam are the Williamson Tea Estates and those owned by the Tata Group of Companies. Other notable tea estates in Assam are the Amguri, Ginjia, Gogaidubi, Talap and Ananda tea estates.



India Profile offers to give you online information on Tea Estate in Assam, India. For more information, please fill up the form.