The beautiful Bikaner has the Mata Karni and Goddess Durga temple, the Bhandasar Jain Temple and the Shiv Bari Temple that attract the most pious tourists to Jaisalmer. For souvenirs and general shopping metal ware, blue pottery, paintings, puppetry, embroidered fabrics and block-printed fabrics are the best bets that are easily available in Bikaner.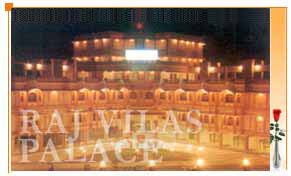 The city of Bikaner is the renowned venue for several fascinating festivals. You may enjoy the camel races, camel milking and camel dancing competitions at the annual Camel Festival. The festival is celebrated in January every year and attracts several tourists to Bikaner. During spring Bikaner hosts the famous Gangaur Festival. The 18-day long festival is dedicated to Goddess Parvati. In case you are planning your tour of Bikaner in November the full-moon night is the most auspicious occasion to be there. Bikaner celebrates the Kolayat Festival with the holy dips in water of the Kolayat Lake then.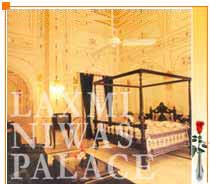 In order to make the travel tour to Bikaner even more joyful we at IndiaHotelsAndResorts.com offer just the right kind of accommodation for you and your family or friends in Bikaner. In the heritage hotels the royal treatment will sweep you off your feet. The royal interiors with a legacy of the rulers add to the charm of the stay at the heritage hotels. We at IndiaHotelsAndResorts.com can customize the tour package and offer the hotel accommodation. The reservations of the room can be made well in advance as per the requirements of the tour. While on a special trip to Bikaner we can organize the bash for the occasion in the hotel of your choice.
The various hotels packages offer the best of facilities like the swimming room, gymnasium and the sauna.