Indian Hotels are praised globally as they truly stand and practice the age-old tradition of 'Atithi Devo Bhava', which means 'Guests are God). On one hand, where India has numerous historic and cultural sites amaze the travelers, on the other hand, there are Indian hotel packages that offer the true essence of India hospitality. At these hotels, the guests are warmly welcomed and all modern and necessary facilities and services are available in packages. The location of the hotels and resorts also play crucial role in compelling the guests to prefer certain hotels for accommodation.
The hotels in India are also categorized to meet the specific requirements and preferences of the guests visiting India from all across the globe. There are modifications and update made in the facilities and services to ensure luxurious and comfortable accommodation according to the requisites of the modern-day traveler. Here are some of the major classifications of the hotels in India:
Heritage Hotels: As India had a magnificent past and was the land of royals, there were various palaces and Havelis constructed in India. Those palaces and Havelis were later renovated and restored into heritage hotels. For guests, looking for a luxurious stay and want to experience the living style of the Erstwhile maharajas, heritage hotels in Rajasthan are probably the best choices. Some of the popular heritage hotels are Umaid Bhawan Palace (Jodhpur), City Palace (Udaipur), Jai Mahal (Jaipur), and many more.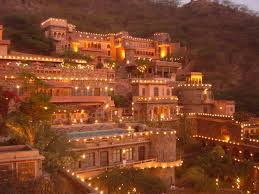 Beach Resorts: As soon as anyone talks about beaches, Goa is the only state that comes as the preferred choices of the guests. Beach vacations are popular among the tourists looking for relaxing and rejuvenating vacation. Further to make the vacation more memorable, there are numerous Beach resorts and hotels in Goa. These hotels and resorts also praised for well-appointed rooms. Modern facilities and exceptional services offered to meet the satisfaction level of the guests. Some of the Hotels in Goa are Mayfair Hideaway Spa Resort, Alila Diwa, Radisson Blu Resort, etc.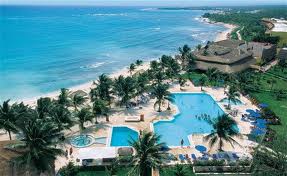 Ayurveda Spa Hotels: India is a world popular for its ancient healing treatments and therapies. Ayurveda has attracted tourists from all across the globe to enjoy the Ayurvedic therapies and treatments. There are numerous hotels that are ideally popular for providing accommodation and Ayurveda Spa packages included. These hotels are available in various states of India. But to Ayurveda Spa Hotels in Kerala are most preferred choices of the guests visiting India for rejuvenating vacations. There also are Ayurveda Spa Hotels in Delhi such as Hyatt Regency, The Trident and Hilton praised for providing the ultimate benefits of Ayurveda.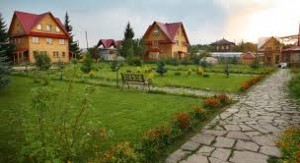 Tree Houses: Among various types of hotels, India is also praised for providing accommodation in beautifully designed tree houses. These houses are made of wood and decorated aesthetically to ensure memorable vacations for the guests. These types of accommodations are considered ideal for honeymooners. Various hotels in Kerala are praised for their unique tree houses. Some of the prominent choices in Kerala are Vanya Treehouse, Vythiri Resort, Green Magic Treehouse, etc.