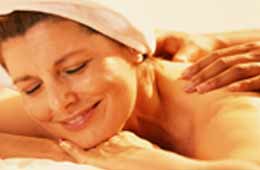 Kerala, known as God's own country, is a land of pulsating greener interspersed with backwaters, lagoons and rivers in the south west part of India. Known for its emphasis on literacy, health care and lower mortality ratio, Kerala is vibrant with nature's bounty and a number of tourist sites . Kerala Tourism in India , has recently evolved into a brand in international arena. Eco-Tourism in Kerala , has specially made its place as the favorite amongst the nature-lovers and in the whole gamut of tourism in India . This has led to thriving of a number of specialized tours to Kerala , so that your wanderlust can be satiated in the mysterious alleys of Nature.
Whether you are a leisure holidayer or a corporate traveler, you can literally set out on exploring the varied topography and cultural richness of Kerala. Do you know that 44 rivers cut across the state with their countless tributaries and branches that are monsoon-fed? Visit the backwaters of Kerala including Vembanad lake which is hemmed by the Arabian Sea at Cochin port. Or walk up to the lofty hill of Western Ghats canopied by dense greenery.
The palm-fringed backwaters and the silvery beaches kissed by the sea-waves, give a perfect setting to the famous ayurveda resorts in Kerala where you can go foot-loose pampering yourself. The Ayurveda Spas run by specialist deliver exotic treatments to rejuvenate your body and mind.
If you are in a lazing mood, just stroll down the roads and you will find beautiful spice plantation and tea estates on the green slopes of the hilly terrains. For wildlife specialists, there are a variety of wildlife especially elephants in the wildlife sanctuaries in Kerala. Finally you can just go ahead exploring the cultural splendor of this green state. Temple festivals, adventurous snake boat races, seafood cuisines and Kathakali performance ľKerala has a lot more to offer you as a feast to your eye, spirit and mind during your trip.
More Information on Tours to Kerala
IndiaProfile.com leads you to the tours in India. IndiaProfile.com also offers you online booking for Tours to Kerala. To book the tour or for more information, please fill up the form below.