The Byke Matheran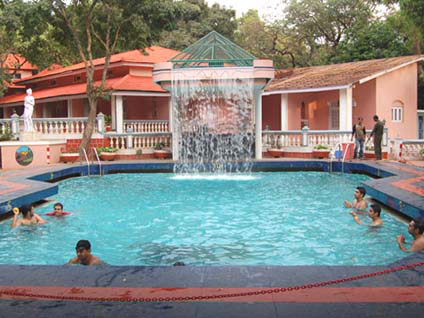 Location
Matheran, Maharashtra
---
The Byke-2n(weekdays)
2N
Duration:
---
The Byke-2n(weekend)
2N
Duration:
---
Check In : 11:00:00
Check Out : 09:00:00


Weekdays are Monday to Thursday and Weekends are Friday to Sunday & connecting holidays.
Check - In 11.00 am and Check-out 9.00 am
Full payment in ADVANCE before CHECK-IN.
Compulsory Booking for any Package
We Serve Pure Vegetarian & Jain Meals .
Consolidated Tariff for Guest convenience inclusive of Lodging, Boarding ( i.e. Break-fast, Lunch, Evening Tea , Dinner & including tax)
* 15 % (approx.) SC & Tax etc. extra on Total bill and other applicable taxes.
Child below 2 years only Lodging is free.Person 2 to 9 years charged as Child.
Non A C Accommodation ; Reduction @Rs.200/= For Super Dlx ,Lux Dlx and Executive Room per night @ Rs.400/= For Suite , A/C.Duplex and Byke Cottage/Odyssey per night
Copy of Photo ID is to be submited on arrival.
Facilities included in the package.*Swimming pool, AC Disco-theque, Raindance. *Cricket, Badminton, Table Tennis, Chess.
Facilities not included in the package.* Health Club & Lawn Tennis etc. will be charged extra.
---
*CP(Continental Plan):Includes bed and breakfast.
*MAP(Modified American Plan):Includes bed, breakfast and lunch OR dinner.
*AP(American Plan):Includes bed and all meals.